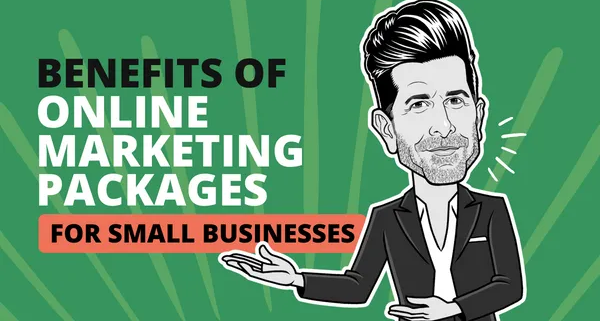 2023
Top Benefits of Investing in Online Marketing Packages for Small Business Owners
In an era dominated by digital technology, small businesses must evolve to maintain their relevance in a rapidly changing environment. The marketing landscape has undergone a significant transformation, moving away from traditional methods like print ads, billboards, and TV commercials.

Instead, it is now being shaped by innovative digital strategies. This change is largely driven by the rise of digital marketing companies that are redefining the way businesses connect with their audience.
These companies offer online marketing packages, acting as comprehensive, one-stop solutions for all marketing needs. Such packages include services like SEO, social media management, content marketing, and more, designed to give your business the edge it needs in today's digital world.
By leveraging these services, businesses can improve their online presence, reach a larger audience, and drive more conversions, ensuring they stay ahead in the digital race.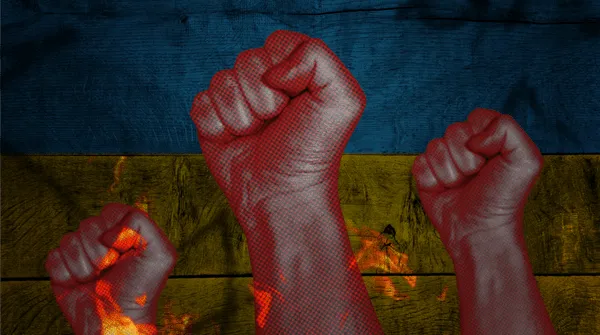 The Digital Revolution in Marketing
In the dynamic world of business, marketing has evolved dramatically, shifting from traditional methods to digital platforms. This section explores how the digital revolution has transformed marketing, making it more accessible and effective for businesses of all sizes.
Traditional vs. Digital Marketing
Gone are the days when businesses relied solely on billboards, print ads, and TV commercials to reach their audience. With the advent of the internet, marketing has shifted to the digital realm. Today, consumers live online – browsing, shopping, and interacting with brands on various digital platforms.
This shift from traditional to digital has compelled businesses to rethink their marketing strategies, with online advertising increasingly becoming the preferred choice.
However, the transition is not just about swapping billboards for browsers. It's about embracing a new culture of engaging with customers, a culture that values personalized interaction over mass communication. Here, an online marketing company can guide businesses through the digital transformation.
Moving from Billboards to Browsers
The shift from traditional marketing methods to digital ones isn't merely about replacing one medium with another. It's about understanding and utilizing the power of digital platforms to engage with customers more effectively.
With more than 4.9 billion internet users worldwide, the opportunity to reach a wider, more diverse audience has never been greater. Marketing companies understand this shift and offer services designed to help businesses navigate the digital terrain.
They provide the necessary tools to target specific demographics, track campaign performance, and optimize strategies based on real-time data. This way, businesses can stay ahead of the curve and maintain a strong digital presence.
Digital Dominance in Today's Age
In a world where smartphones have become extensions of our hands, and Wi-Fi is as essential as electricity, digital marketing has taken center stage. Whether it's social media, email marketing, or search engine optimization (SEO), digital strategies are crucial to reaching and engaging with today's consumers.
The dominance of online advertising is evident in the numbers. As of 2021, there were 4.2 billion active online media users, representing a whopping 53.6% of the global population. Furthermore, email marketing continues to deliver a high return on investment (ROI), generating $42 in return for every dollar spent.
These statistics show that online advertising is not just a trend—it's the future. Businesses that fail to adapt risk being left behind.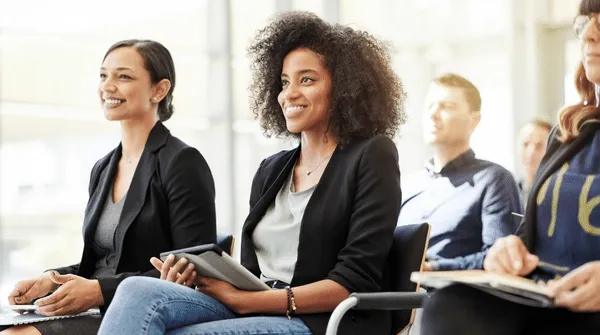 Breaking Down Online Marketing Packages
Understanding the components of online marketing packages is key to leveraging their potential fully. In this part, we'll dissect what these packages typically include and how each element can contribute to a small business's online presence and growth.
Elements of a Comprehensive Package
Advertising packages typically consist of several services designed to enhance your online presence and reach your target audience effectively. These may include:
Search Engine Optimization (SEO)

This involves optimizing your website to rank higher in search engine results, increasing visibility, and driving more traffic to your site.

Social Media Management

This includes creating and managing your profiles on different social platforms, developing and posting engaging content, and interacting with your followers.

Content Marketing

This involves creating and sharing valuable content (such as blog posts, articles, videos, etc.) to attract and engage your target audience.

Email Marketing

This includes sending out newsletters, promotional emails, and personalized messages to your subscribers to keep them engaged and encourage repeat business.

Pay-Per-Click Advertising (PPC)

This involves running paid ads on search engines and social media platforms. You only pay when someone clicks on your ad.
While these are common components, the exact elements can vary based on your specific needs and goals.
Customizable Packages for Unique Needs
One size does not fit all in digital marketing. That's why many digital marketing agencies offer customizable packages catering to different businesses' unique needs. Whether you're a start-up looking to build brand awareness or an established business aiming to boost sales, there's a tailored strategy for you.
Customizable packages allow you to choose the services that best suit your business. For instance, if your target audience is active on social media, you might want to focus on social media management and advertising.
On the other hand, if you operate in a highly competitive industry, SEO and PPC might be more relevant to you.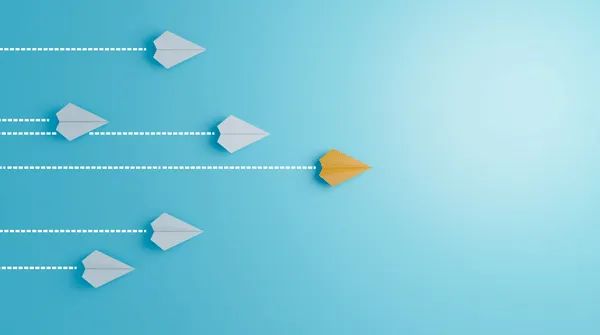 Key Advantages of Online Marketing Packages
Online advertising packages offer a plethora of benefits that can give small businesses a competitive edge. This section delves into these advantages, from cost-effectiveness and scalability to having access to expert knowledge and comprehensive services under one roof.
Cost-Effectiveness and ROI
One of the biggest advantages of online marketing packages is their cost-effectiveness. Traditional advertising methods like TV commercials and print ads can be expensive and often yield lower returns. In contrast, digital advertising strategies are more affordable and can reach a wider audience, resulting in a higher return on investment (ROI).
For instance, email marketing – a common component of these packages – has an average ROI of 3,800%, meaning that for every dollar spent, businesses can expect to make $38 in return. Similarly, SEO is known for its cost-effectiveness, with inbound leads costing 61% less than outbound leads.
Scalability and Flexibility
Another vital benefit of these packages is their scalability. As your business grows, your marketing strategies can grow with it. This flexibility ensures your advertising efforts remain effective and relevant, no matter how much your business evolves.
For example, if you start with a basic package consisting of SEO and social media management, you can easily add other services like PPC and content marketing as your business expands. This scalability allows you to manage your budget effectively and invest in more services when you're ready.
Comprehensive Services Under One Roof
Instead of coordinating with multiple vendors for different services, an online advertising package offers a one-stop solution. This not only simplifies the process but also ensures a more consistent and cohesive marketing strategy.
Having all your digital marketing efforts under one roof allows for better coordination and integration of strategies. For instance, your SEO efforts can align with your content marketing strategy, while your social media campaigns can complement your email marketing efforts.
With an online advertising package, you have access to a team of experts who specialize in various areas of marketing. They bring their skills, experience, and industry knowledge to the table, helping you navigate the complex world of marketing.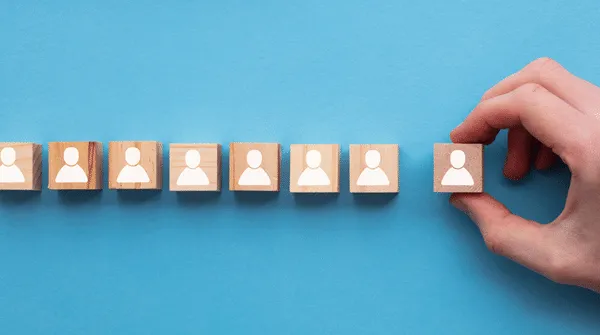 Selecting the Right Online Marketing Package
Choosing the right package requires an understanding of your business needs and goals. Here, we'll discuss the importance of aligning your digital marketing strategy with your business objectives and how to evaluate different package components to find the best fit for your company.
Identifying Business Needs and Goals
Before selecting a package, it's crucial to identify your business needs and goals. This will guide your decision-making process and ensure you choose a package that aligns with your objectives.
Ask yourself: What do I want to achieve with digital marketing? Is it to increase brand awareness? Drive more traffic to my website? Boost sales? The answers to these questions will help you define your goals and select the appropriate package.
Evaluating Package Components
When evaluating package components, it's important to distinguish between the good, the bad, and the essential. Not all services will be relevant to your business, so focus on the ones that will drive results.
For example, if your target audience is not active on social media, investing in a package with heavy social media management might not be the best use of your resources. Instead, focus on services like SEO and email marketing that can reach your audience effectively.
The Role of a Strategic Marketing Agency
A strategic marketing agency does more than just execute marketing campaigns. They work closely with businesses to develop effective marketing plans that align with their goals and audiences.
These advertising agencies take the time to understand your business – your products or services, audience, industry trends, and competitors. They use this information to craft a customized strategy that resonates with your audience and drives results.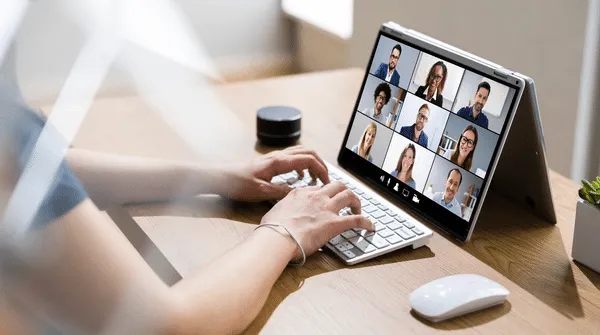 Real-life Success Stories
There are countless success stories of small businesses that leveraged online advertising packages to achieve remarkable growth. These stories serve as a testament to the power of digital marketing.
For instance, consider the story of a local bakery that used social media marketing to expand its reach. By posting mouth-watering photos of their baked goods on Instagram and engaging with their followers, they were able to attract customers from all over the city and even beyond.
Or consider the case of an online store that used SEO and PPC to boost its online visibility. By ranking high in search engine results and placing targeted ads, they were able to drive a significant amount of traffic to their website and increase sales.
Working with a digital marketing consultant can be a game-changer for businesses. They bring a wealth of knowledge and experience and can provide valuable insights and strategic advice.
A marketing consultant can help you identify your strengths and weaknesses, understand your competition, define your target audience, and set realistic goals. They can also guide you in selecting the right mix of services for your advertising package.
Common Misconceptions about Online Marketing Packages
These packages are a powerful tool for businesses in the digital age. However, misconceptions about these services can deter some businesses from taking advantage of them. Let's debunk some common myths.
Debunking Myths
Misinformation can often lead to missed opportunities. It's crucial to separate fact from fiction when it comes to digital advertising packages.
Pricey Affair? Think Again!
One of the most persistent myths is that digital advertising packages are an expensive luxury that only large corporations can afford. This is far from the truth. In reality, online packages are designed to be cost-effective solutions that can fit into various budgets.
The cost of these packages can vary depending on the services included, but they are generally more affordable than traditional marketing methods. They eliminate the need to hire multiple agencies or freelancers, which can quickly add up in terms of expense.
Plus, with digital marketing, every dollar spent can be tracked and measured, allowing businesses to see exactly what they're getting in return for their investment. So, if you thought these packages were beyond your budget, it's time to think again!
One Size Fits All? Not Really!
Another common misconception is that these marketing packages offer a standard set of services with little room for customization. However, this couldn't be further from the truth.
Digital marketing companies understand that each business is unique, with its own specific goals, target audience, and market dynamics. Therefore, they offer customizable online packages that can be tailored to meet the individual needs of each business.
Whether you need more focus on SEO, social media management, content marketing, or PPC advertising, you can choose the services that align with your business objectives. However, the key is to choose a package that aligns with your business goals and budget.
The Bottom Line
In the digital age, an online presence is not just a nice-to-have; it's a must-have. With consumers increasingly turning to the internet to research products, compare prices, and make purchases, businesses that fail to establish a strong online presence risk being left behind.
Online marketing packages offer a cost-effective and efficient way to navigate the digital landscape. They provide a range of services under one roof, from SEO and social media management to content marketing and email marketing.
So whether you're a small business owner looking to build brand awareness or an established company aiming to boost sales, investing in a digital advertising package could be the strategic move that propels your business to new heights.
With the right package and a strategic marketing agency by your side, you can harness the power of digital marketing to reach more customers, engage with them effectively, and drive growth for your business.
Remember, in the world of digital marketing, it's not about who shouts the loudest but who connects the best. So make your move, and let the world hear your story.
https://vinnycarrots.com/wp-content/uploads/2023/10/online-marketing-packages-for-small-business.webp
335
600
Vincent
https://vinnycarrots.com/wp-content/uploads/2023/05/vc-wordpress-main-logo-1-transparent-wht.webp
Vincent
2023-10-28 09:13:51
2023-10-30 08:18:51
Top Benefits of Investing in Online Marketing Packages for Small Business Owners